Question Analyzer
The Questions Analyzer can be found in the menu bar next to Topic Ideas Generator.
It enables you to figure out the questions that the users are looking for by using the Search keyword or even the domain name.
As an example, you can search for Amazon.com (domain) to get to know the questions asked by the users to cover it in your content.

Once you have clicked on this, you will be taken to a screen that looks like this.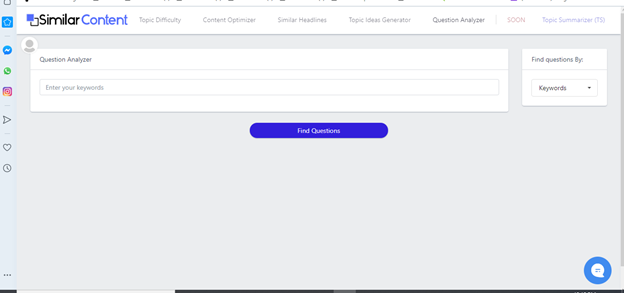 The question analyzer will prompt you to enter your keywords.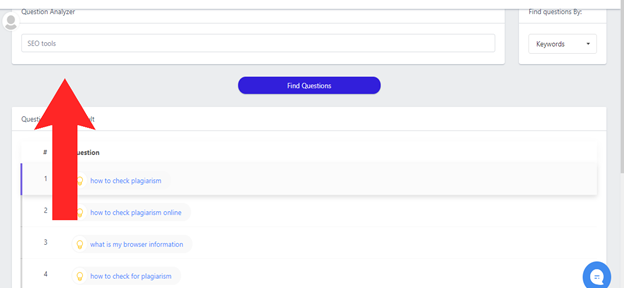 You will then need to use the drop-down menu underneath the "Find Questions By". Here you can select either keywords or domain.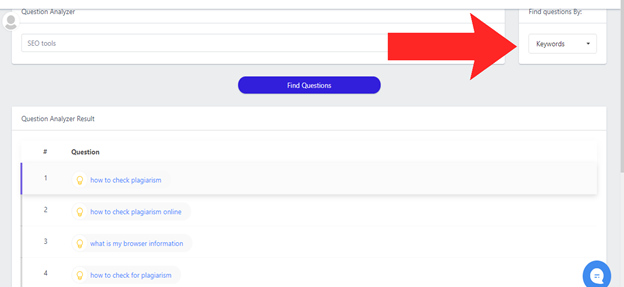 Once you have entered the keywords, and selected either keywords or domain, you will need to click the Find Questions button.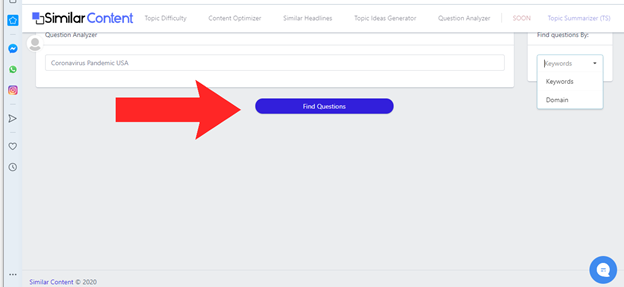 If no questions are found, on the bottom right hand of the screen, a pink box will pop up that says no questions found.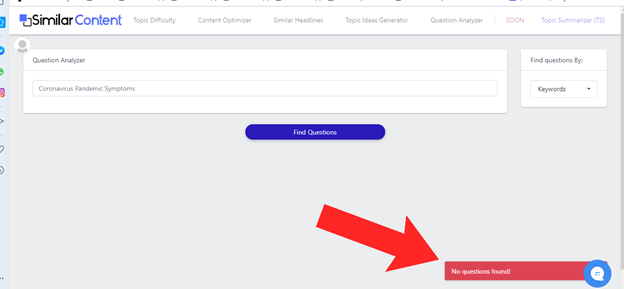 When there are questions that have been found, you will see your results listed.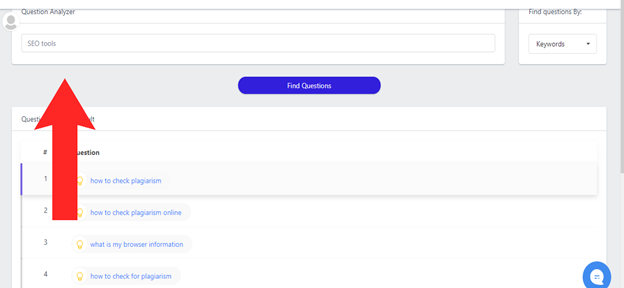 If you have any questions or concerns, you can click on the blue circle located on the bottom right hand side of the screen.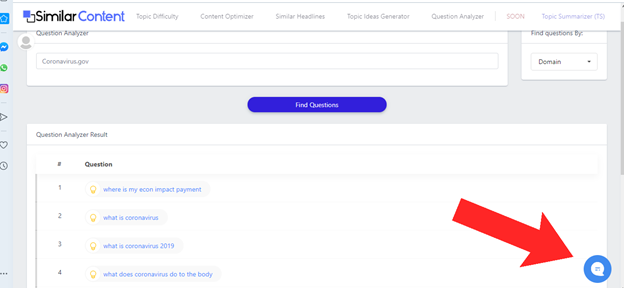 Once you have clicked on this, a screen will pop up where you will be given the chance to send a message to the SimilarContent Pro team.They will strive to answer your question within one day.